Every year one of the partner universities is appointed to host the ATLAS Agora Summer School.
Erasmus School of Law at Erasmus University Rotterdam in the Netherlands will host the 2021 edition of the ATLAS Agora.
The Summer School will take place from the 18th until the 26th of June.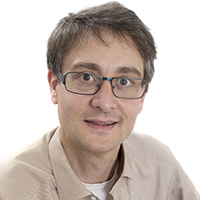 Klaus Heine is Professor of Law and Economics at the Erasmus School of Law in Rotterdam. He has ample experience in teaching European economic policy at the bachelor, master, and doctoral level. His research areas are European economic policy, law and economics, and management, and he is one of the few scholars worldwide to work on the intersection of these three research domains. He was awarded the Jean Monnet Chair of Economic Analysis of European Law in June 2012. He has been involved in policy consulting to the Dutch and German government with regard to Artificial Intelligence and Big Data. Currently he is a member of the platform Learning Systems, which brings together expertise from science, industry and society for fostering Germany's position as an international technology leader.
Peter Mascini holds a chair in Empirical Legal Studies at the Erasmus School of Law. He is also an associate professor of sociology at the Faculty of Social and Behavioural Sciences of the Erasmus University Rotterdam. His research focuses on the legitimization, implementation and enforcement of legal instruments and specific policies. More specifically, he assesses what presuppositions underlie instruments and policies, how these presuppositions are connected to the motives and interests of decision-makers and policy subjects, and what happens if these actors do not act in accordance with the presuppositions underlying the instruments and policies. In his research he uses both quantitative and qualitative methods. Recently, he has studied, for instance, the presuppositions related to sentencing, Responsive Regulation, choice and competition in education, health and safety inspection, apologizing in personal injury litigation, and governing intermediaries in legalized prostitution.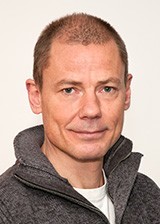 My name is Wilma Puper, I am the policy advisor/coordinator at Erasmus Graduate School of Law since 2018. In this role I support PhD researchers as well as supervisors with everything related to their PhD trajectory, e.g. the educational programme, progress monitoring, recruitment & selection, international research visits, quality assurance and more. Last year I joined the ATLAS Agora in Dublin, which was a very nice experience, and a good opportunity to learn from them in organizing this wonderful event. Previously I worked as a policy advisor research at the law schools of Utrecht University and Tilburg University
Josje de Vogel started her PhD in September 2018 at Erasmus School of Law at the Erasmus University Rotterdam. Her PhD project mainly focusses on consumer protection in sustainable (use-based) mobility business models within the circular economy. In addition, she teaches various subjects at both the bachelor and master level. Before she started working at Erasmus School of Law, she obtained her master's degree in Commercial and Company Law at the Erasmus University Rotterdam.